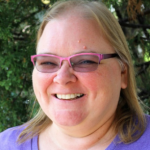 Brenda has a long history of activism and non-profit work in Madison. She was Executive Director of the Tenant ResourceCenter for 23 years, is a co-founder of the Social Justice Center as well as Occupy Madison, Inc. and was instrumental in developing the two tiny house villages they own and collectively operate.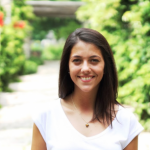 Assistant Executive Director
Tijana started with MACH as a volunteer then transitioned to the Volunteer Coordinator position in September of 2020. Upon completion of her service year, Tijana assumed a new position in August 2021. Tijana graduated from UW-Madison with a B.S. in Spanish and Global Health.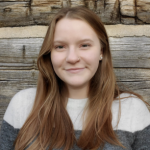 Veronica is an AmeriCorps VISTA member serving MACH-OneHealth as the Volunteer Coordinator. In December 2020 she graduated from Alverno College with a B.S. in Human Biology. She hopes to pursue a master's degree in public health in the near future. Her other interests include reading, birdwatching, and hiking.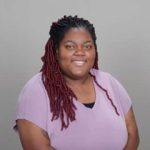 Samantha is originally from North Carolina. She will be serving as an AmeriCorps VISTA assisting with capacity building and is also currently pursuing a Bachelor's degree in psychology. Samantha loves to cook, bake, go bowling, do various arts and crafts, and hang out with her cat, Luna, in her free time.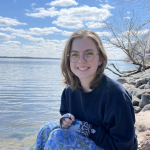 Ava graduated from UW-Madison with a B.S. in Health Promotions and Health Equity in 2022. She volunteered with MACH OneHealth for 2 years before joining the staff as the Medical Program Director. In the future, Ava hopes to attend medical school and/or a masters program in public health.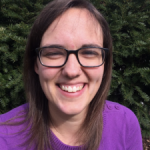 Joanna has worked as a nurse in the Madison area since graduating from UW-Madison with her BSN in 2011. Volunteering with MACH One Health led to discovering a passion for working with individuals experiencing housing insecurity so she was thrilled to later join staff as an Outreach Nurse.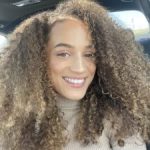 Courtney grew up primarily in Oshkosh, WI after her family moved from the Chicago suburbs. Before joining MACH-One Health, Courtney served as a youth advocate for Madison's Rape Crisis Center and co-supervised the family services room at The Beacon.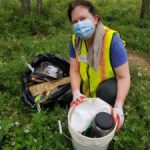 Housing Focused Case Manager
Karen is passionate about community. She is known for building collaborative relationships grounded in respect and dignity. Karen's trauma informed approach to case management and harm reduction is what changed her own life.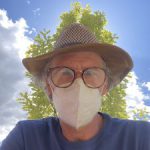 Tim joined MACH Nov. 2021 at Dairy Drive where he gets to apply his technical savvy to development and maintenance of the site and thereby supports everyone living and working there. This extends Tim's efforts started in Chicago building soil to be gardened by and for community and continued upon return to Madison through full-time commitment to a combination of The Madison Mutual Aid Network (MAN), and Occupy Madison, now serving as a working board member to both Occupy and the international networking cooperative HUMANs (Humans United in Mutual Aid Networks).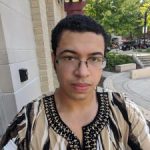 Community and Camper Liaison
Siddiq is a born and raised Wisconsinite who spent time growing up between rural, small town, and urban Wisconsin taking in many perspectives. These variances in communities have provided them with intersectional communication skills across a range of social scenarios.
Tamara was born and raised in Mississippi.  She moved to Freeport, IL in 2004 where she finished a Bachelor's Degree in Psychology and started working as a Substance Abuse Counselor at Sojourn House treatment center. She became licensed as a CADC in the state of IL then moved to WI. Her interests are helping people less fortunate to overcome challenges and obstacles that have made it difficult for them to navigate life and maintain stability. Her goal is to essentially become a leading advocate for people experiencing joblessness, homelessness, and overall life challenges.
Kabba Recovery Service (KRS) Partners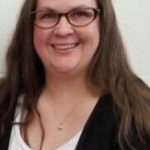 KRS Clinical Director and Counselor (CSAC, ICS, SAP)
Sara has been working with adolescents and adults who struggle with substance abuse issues for over 12 years in multiple treatment modalities, from outpatient treatment to halfway house setting. She has extensive experience working with those with opioid use disorders receiving medication assisted treatment.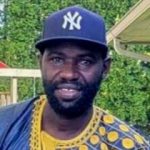 Outreach Specialist, Rehabilitation Worker
Lamin has been working with individuals struggling with mental wellness, addiction, poverty, and homelessness through his jobs at Mendota Mental Health Institute, and Sankofa Behavioral and Community Health for the past 4 years.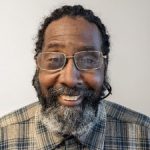 Outreach Specialist and Counselor (CSAC)
Munroe is licensed as a Clinical Substance Abuse Counselor (CSAC) by the Department of Safety and Professional Services in Wisconsin.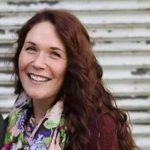 Dual-diagnosis Counselor, Client Rights Specialists (SAC, LPC)
Catherine has been working in the Mental Health and Substance Use field for over four years. Catherine first started her career working in Drug Treatment Courts, where finding treatment solutions instead of long-term incarceration for addiction was the focus.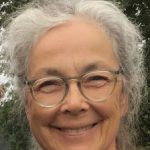 Pam Alsum MD loves the myriad challenges and gratifications working in our organization, because of the many caring relationships which are created, the creative and innovative methods we use to strengthen our community and our effect. She is also part of UW Health, as an Urgent Care internist.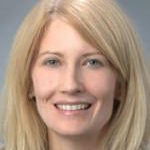 Deb is MACH OneHealth's treasurer and a member of the Finance Committee. She is a seasoned attorney in a private practice who also applies her diverse experience to help organizations focused on housing and immigration issues. She has served MACH OneHealth since 2019 and strongly believes that housing is healthcare.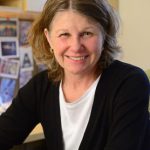 Anne Reynolds retired in 2018 from her position as the Executive Director of the University of Wisconsin Center for Cooperatives, where she provided leadership and worked with numerous organizations on strategic planning, finance, governance, organizational development and community organizing.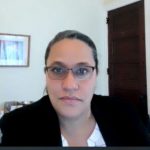 Chela Bordas O'Connor is an attorney, real estate investor and activist. She graduated from Madison East High School, UC Berkeley, and UW Madison Law School. Chela has extensive experience in Renewable Energy Public Policy, Nonprofit Administration, and activism. Chela brings passion to all of the work she does.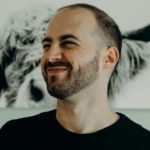 Fred has called Madison home since 2012 and has worked in healthcare for that whole duration. As a student in Ohio, he worked with the Mandel School of Applied Social Sciences to help their continuing education department modernize their course tracking database, which sparked a passion for bringing the power of technology to nontechnical users.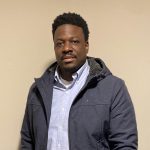 John Adams is a well-known and successful advocate for individuals and families experiencing homelessness. He utilizes his knowledge of addiction, mental illness, social services, the streets, and poverty to advocate for those displaced by society. John's commitment to his community is unwavering.